Improve your French while exploring Carcassonne's area
Improve your French while exploring Carcassonne's area
Enhance your French by discovering Carcassonne in and around
Enjoy excursions in the Carcassonnais with your teacher. This superb region overflowes with treasures for epicures, history buffs, nature, art and heritage lovers... with the mediaval City of Carcassonne, the Canal du Midi -both UNESCO World heritage sites- but also Cathar castles, wine and cassoulet, and the mysterious Black Mountain. Come to stroll, taste, discover and take your lead from the enchanted Carcassonne.
Learning a language is not a chore.
Have fun and learn French naturally when visiting South of France!
The majestic city of Carcassonne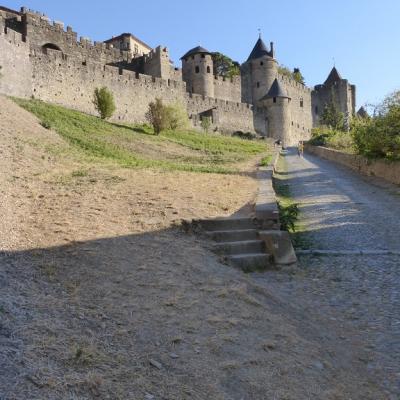 An impressive fortified medieval town, strongly marked by more than 2000 years of conquests and Cathar influence, Carcassonne opens its gates onto the basilica of Saint Nazaire.
The ancient fortress, including its unassailable outer wall, retains its historical appearance thanks to the restoration by Eugène Vollet-le-Duc. It is now listed on the UNESCO World Heritage List.
To enjoy more of the city's splendor, we will take some space with a walk in the vineyards and pine forest to take advantage of an outstanding panorama.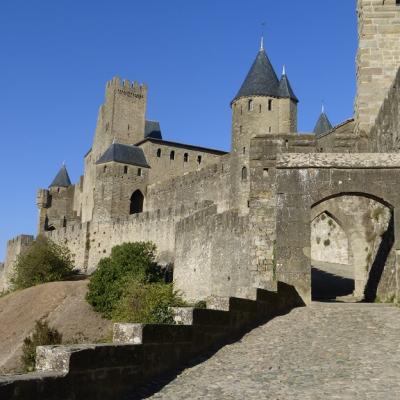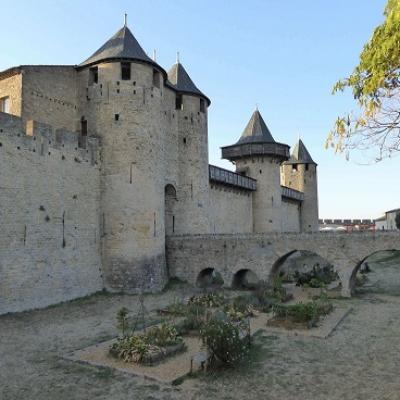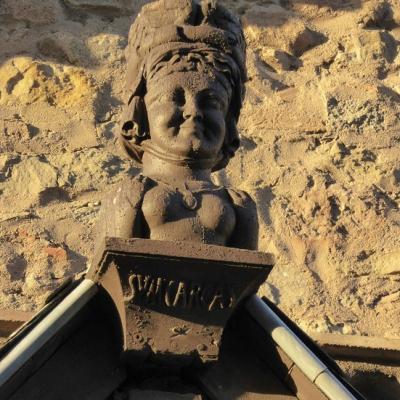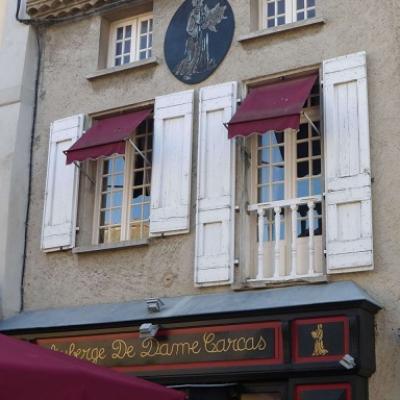 On the way to the Black Mountain
Near the Black Mountain, Caunes-Minervois is settled in the middle of vineyards. Renaissance and gothic windows and door moldings will pique our curiosity as much as the Benedictine abbey, which is richly decorated with red Caunes marble. This material, extracted in the village quarry, was famously used at Versailles and in all of Europe's most prestigious historic buildings.
A bit further, at the heart of the Black Mountain, built atop a rocky outcrop, stand the 4 castles of Lastours. I propose that we take a breathtaking hike to discover the "Citadelles du vertige" (literally, "head-spin citadels"). They are an amazing sight!
If you prefer, we can reach the Black Mountain depths: the river Clamoux digs out the cavern of Cabrespine. This cave is a genuine cathedral decorated with magical work sculpted by Mother Nature.
The Carcassonnais has a lot of surprises in store...