The magnificent Corbières-Minervois
The magnificent Corbières-Minervois
Improve your French while rambling in Corbières-Minervois
Discover the magical and mysterious setting of Corbières-Minervois with its amazing and diverse landscapes, geological formations pretty strange, lost villages, history-filled past with the Cathare tragedy, virtiginous castles, famous abbeys and its quality wine production. It is well worth the detour.
French is not just a language, it's a culture!
Explore French and France in the same time.
The wonderful Canal du Midi
This unique civil engineering heritage site, dating from Louis XIV (17th century), links the Atlantic with the Mediterranean via 360 kilometers of shipping lanes.

Let's be charmed by this masterpiece, which we owe to the genius of Pierre-Paul Riquet. Have a walk along the towpath and we will encounter the oldest hydraulic-engineering invention. Furthermore, we will enjoy the calm and quiet of picturesque villages beside the canal.
"The care that its creator, Pierre-Paul Riquet, took in the design and the way it blends with its surroundings turned a technical achievement into a work of art". UNESCO a world heritage site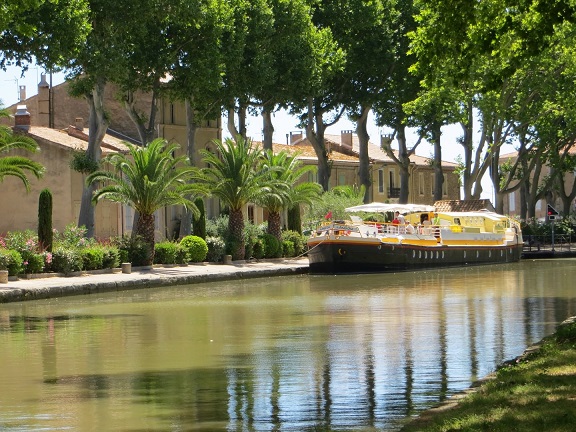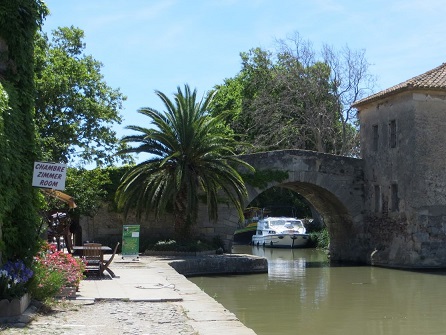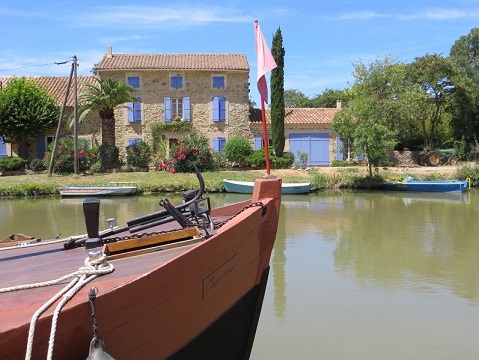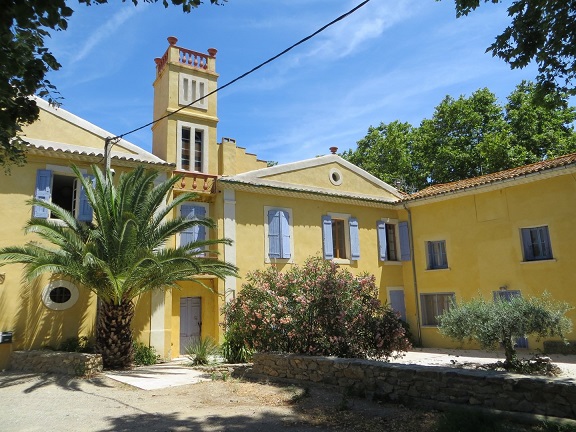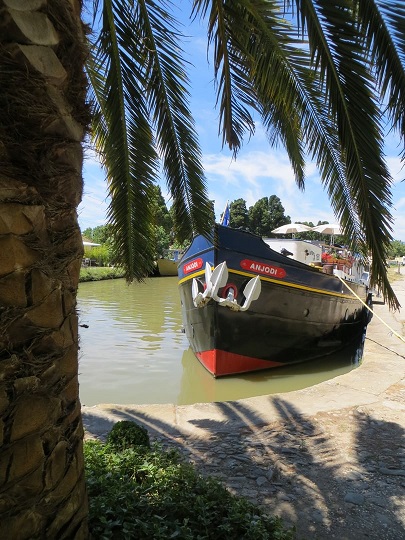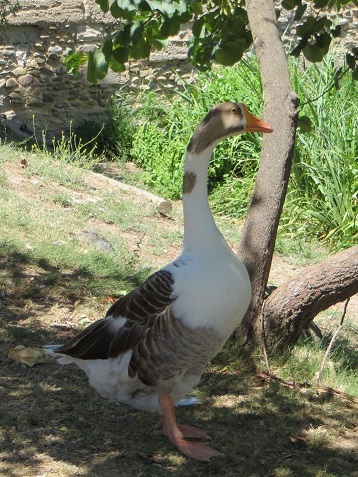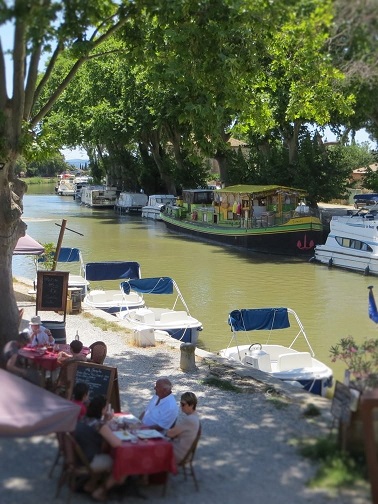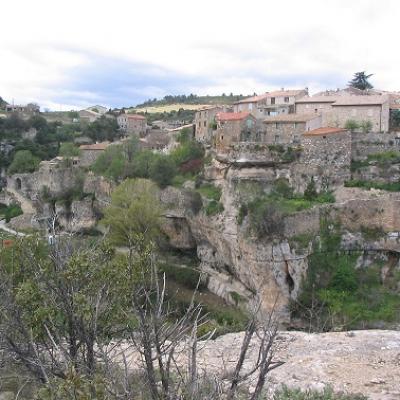 Minerve: historic capital of Minervois
From the high top of its isolated promontory, Minerve always surprises its visitors.
The vestiges of its fortifications, alleys, and houses still preserve their medieval character. Hotspot in the Cathar history, Minerve is one of the most beautiful villages in France.
Minerve also has plentiful gorges, and the Cessen river which has formed 2 natural bridges, making for many exceptional geological sites.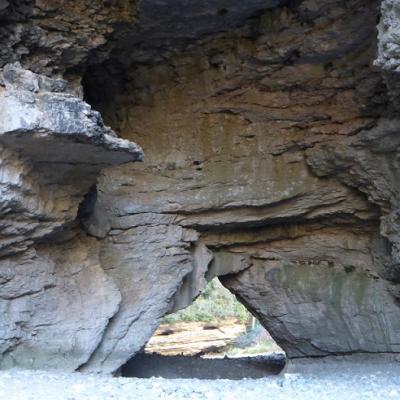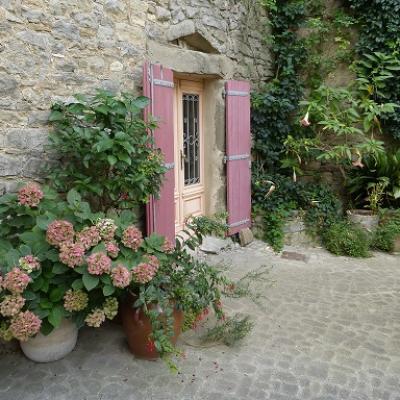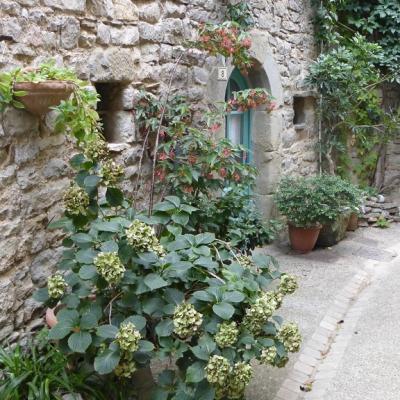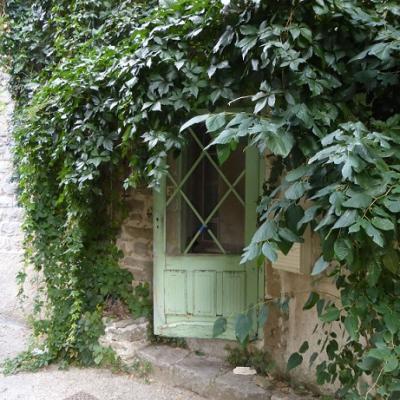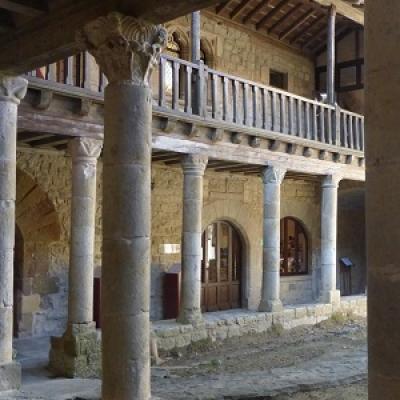 Lagrasse
Lagrasse, with its narrow alleys and its handsome old houses restored in workshops or galleries, is an architectural treasure of the Middle Ages. The river Orbieu runs through the village and is spanned by an old cobbled bridge linking the 14th Century covered market to the renowned and imposing Benedictine Abbey.
After roaming through the village, classified as among the most beautiful in France, we can have a hike up above it to reach Notre-Dame-du-Carla Chapel. If the weather is really too hot, why don't we cool off in the Orbieu?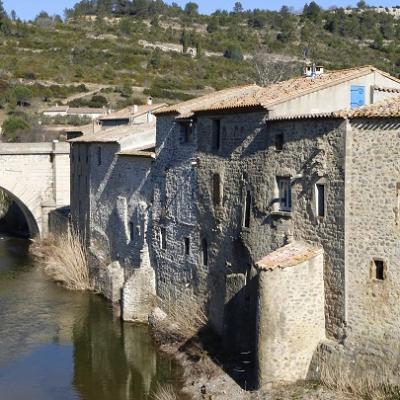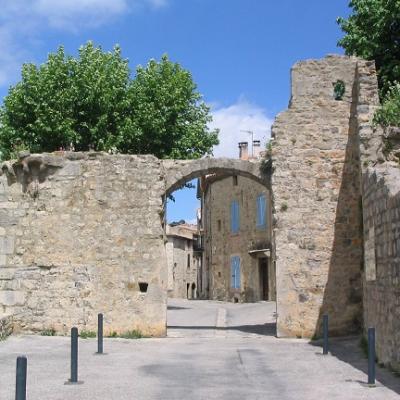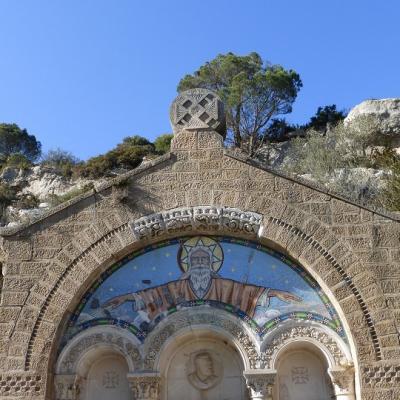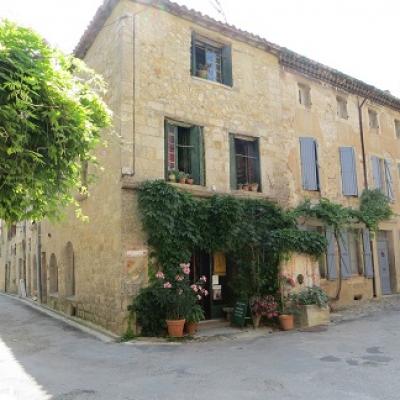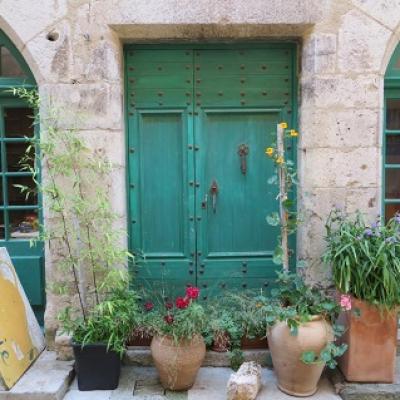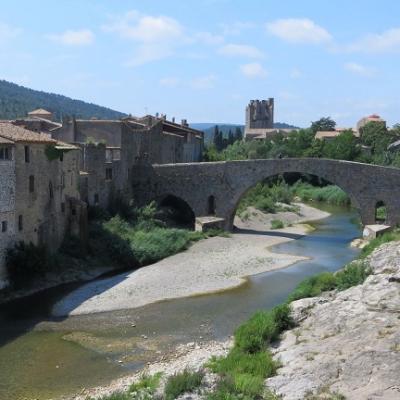 Villerouge-Termenès
Dominated by wild hills, the village opens its doors onto peaceful, small squares and Middle Ages heritage. The massive castle, an exquisite example of 13th Century military architecture, and the ghost of the last Cathar survivor, command respect.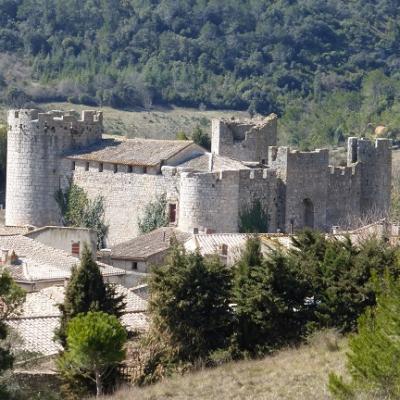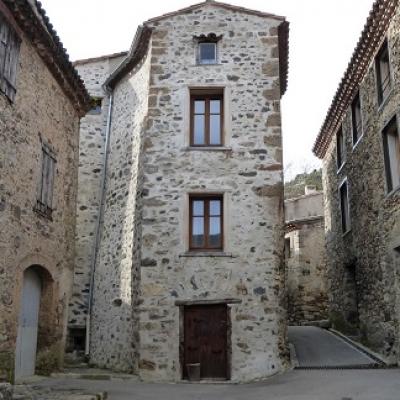 Termes
The site of Termes is a charming small village, with spectacular gorges and the vestiges of Termes Castle which, eight hundred years ago, was the location for the longest siege of the Albigensian Crusade.
From the summit of the rocky escarpment, the castle offers a breathtaking panorama.